Guidman Camposeco- Yo Soy Jesus Vol 1
Bendiciones Aqui Les Dejo Este Album De Guidman Camposeco..Dios Les Bendiga..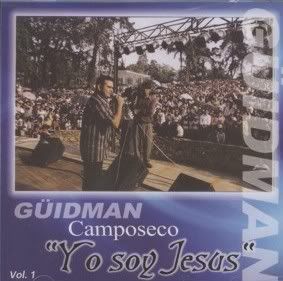 Temas:
1. Yo Soy Jesus
2. Shavada
3. Porque El Vive
4. Contento Estoy
5. Cantare A Mi Señor
6. El Cristo De Los Milagros
7. Vaso De Barro
8. Cada Momento
9. Cuando Niño
10. Señor Ten Piedad De Mi
Búsquedas Relacionadas:
widman camposeco (52)
musica cristiana widman (18)
guidman camposeco volumen 1 (14)
GUIDMAN CAMPOSECO VASO DE BARRO (1)
Guinman camposanto yosoyjesus denasare (1)
widman camposeco yo soy Jesús de Nazaret (1)
Enjoyed reading this post?
Subscribe to the
RSS feed
and have all new posts delivered straight to you.