Guidman Camposeco- Yo Soy Jesus Vol 1
Bendiciones Aqui Les Dejo Este Album De Guidman Camposeco..Dios Les Bendiga..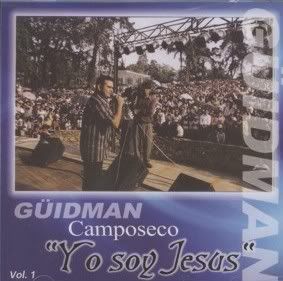 Temas:
1. Yo Soy Jesus
2. Shavada
3. Porque El Vive
4. Contento Estoy
5. Cantare A Mi Señor
6. El Cristo De Los Milagros
7. Vaso De Barro
8. Cada Momento
9. Cuando Niño
10. Señor Ten Piedad De Mi
Búsquedas Relacionadas:
widman camposeco (52)
musica cristiana widman (18)
guidman camposeco volumen 1 (14)
librería Nazareth Guidman camposeco volumen 3 (1)
Enjoyed reading this post?
Subscribe to the
RSS feed
and have all new posts delivered straight to you.